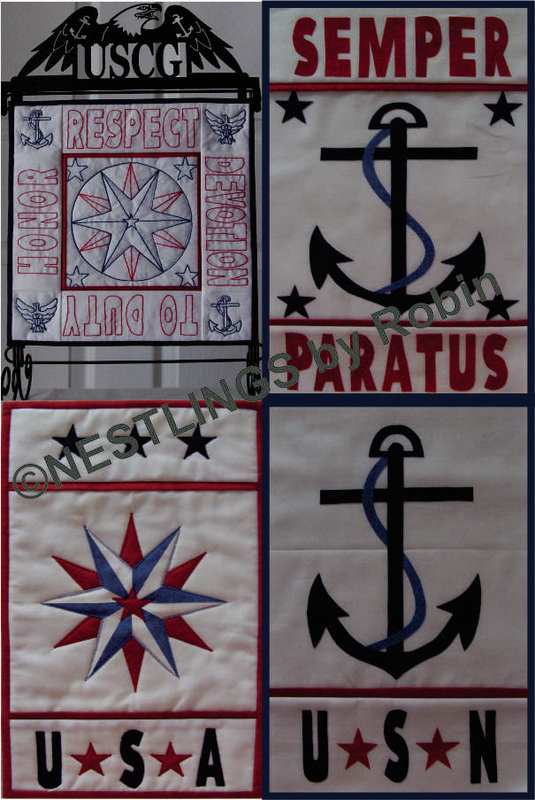 SEMPER PARATUS
SKU:
$11.00
$11.00
Unavailable
#438
Mini Wall Hangs- Either 12" square OR 8" x 13"
Fusible/Machine Applique OR Hand embroidery.
Great for using with
Ackfeld Manufacturing's
new Patriotic line of wire hangs.
Initially meant as an honor to my family's Coast Guard Service, all the lettering necessary to make any of the 5 services' initials are provided.
The Mariner's Compass would work with any service to honor the military as our country's guiding light.